2020 is a very special year. It is now 45 years since Sten (co-founder of this web site) and his wife fell in love with Vintage port. Every Christmas since then, the family have enjoyed Vintage Port with Stilton cheese – great tradition! Many years have passed by and the two daughters in the family grew older, both getting married to beer and whisky lovers (sighs), none with experience of port wine (sighs again). Sten had at that time only been drinking beer just once in his life and did not fancy it at all. He thought whisky was drinkable and since then we in the family have enjoyed quite some decent whiskies together. The two sons-in-law, Jörgen and Stefan, learned to love Port Wine and in 2011 we started this web site together.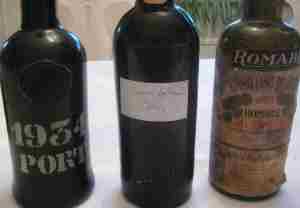 Christmas time also resulted in other traditions within the family. The whole family have been celebrating the 23rd of December together for 22 years now (giving the opportunity to celebrate with other family members over the coming days of Christmas), but of course we have often also celebrated the following days of Christmas together.
In 2003 Sten decided that his family, including sons-in-law, should taste some old Vintage Ports on the 23rd of December when the family was celebrating. We have been tasting some quite fantastic port wines since then on our Christmas gatherings and were looking forward to doing the same this year. This Christmas, with the Corona, we were not able to celebrate Christmas together as usual. We hope next Christmas gives us a few more days together so we can drink the Vintage Ports for both 2020 and 2021 together.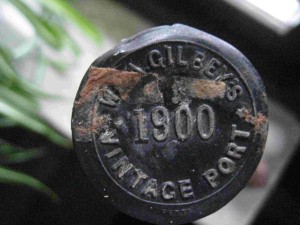 Often we tried to taste ports with an age of 100 years. This has been possible for some Vintages even if some of the years are very difficult (for Sten impossible) to find.
2019 December 23: Quinta do Junco 1908 and Ferreira 1908 (Junco a bit tawny-style but two lovely ports)
2019 December 25: Fonseca Guimaraens 1972 and Guimaraens 1919
2018 December 23: Barros 1958 and Taylor 1948 (Two lovely Vintage Ports!)
2018 December 25: Quinta do Noval Nacional 1983 and Quinta do Noval Nacional 1968 (Not so often seen Vintages from this legendary Quinta).
2018 December 26: Hankey Bannister 1935 and Fearon Block (probably Taylor) 1935 (George V's Jubilee Vintage – a classic Vintage)
2017 December 23: Garnett's Bros Vintage 1917 and Ramos Pinto 1917 (Not sure which house was bottled by Garnett, but lovely wines)
2016 December 23: Forrester 1926 and Cockburn 1916 (Forrester was most likely a Colheita but the Cockburn was fantastic.)
2016 December 25: Quinta do Panascal 1906 (George's Imperial Crown Red) and an unknown vintage from 1901.
2015 December 23: Silva & Cosens 1915 and W.N. Starling 1887 (Starling is noted as a Taylor in several places and it most likely is a Taylor.).
2014 December 23: Quinta do Noval Vintage 1934, A. J. da Silva Colheita 1934 and No 1 Especial Vinho Velha Quinta de Romariz 1834 (A.J. da Silva were Noval at that time. This time the Noval Vintage Port was the clear winner.)
2014 December 25: Taylor 1935 (bottled by Fearon Block) and Croft 1914 (This bottle of Crofts 1914 vintage Port was shipped by pipe and bottled at Chester's Brewery Co, Ardwick for the manager Mr George Smith Thomson's personal use. It has not been rebottled./ G. Hoban 1989)
2012 December 23: Quinta do Sibio 1900 (José Duate d'Oliviera) and Gilbey 1900
2011 December 23: Hooper 1951 and Cockburn 1911 (This bottle has belonged to Jorge Guillermo who was married to one of the Dutch princesses and sold his wine cellar at Christie´s when they divorced, but no label on the bottle, just a Cockburn label around the neck where Cockburn 1911 was written.)
2010 December 23: Sandeman 1943 and Harvey 1887
2009 December 23: Martinez 1922 and Quinta de Zimbro 1922
2008 December 23: Graham's 1948 and van Zellers 1933
2007 December 23: Dow's 1946 and Sandeman 1946
2006 December 23: Constantino 1941 and Quinta do Corval 1941 (Real Companhia Velha)
2005 December 23: Quinta de Roriz 1920 and Warre's 1920
2004 December 23: Gozalez-Byass 1960 and Ferreira 1960
2003 December 23: Charlie & Co. 1924 and Graham's 1924