This year's Port Wine Festival was as usual held at Børsen, Copenhagen, on the 2nd of November.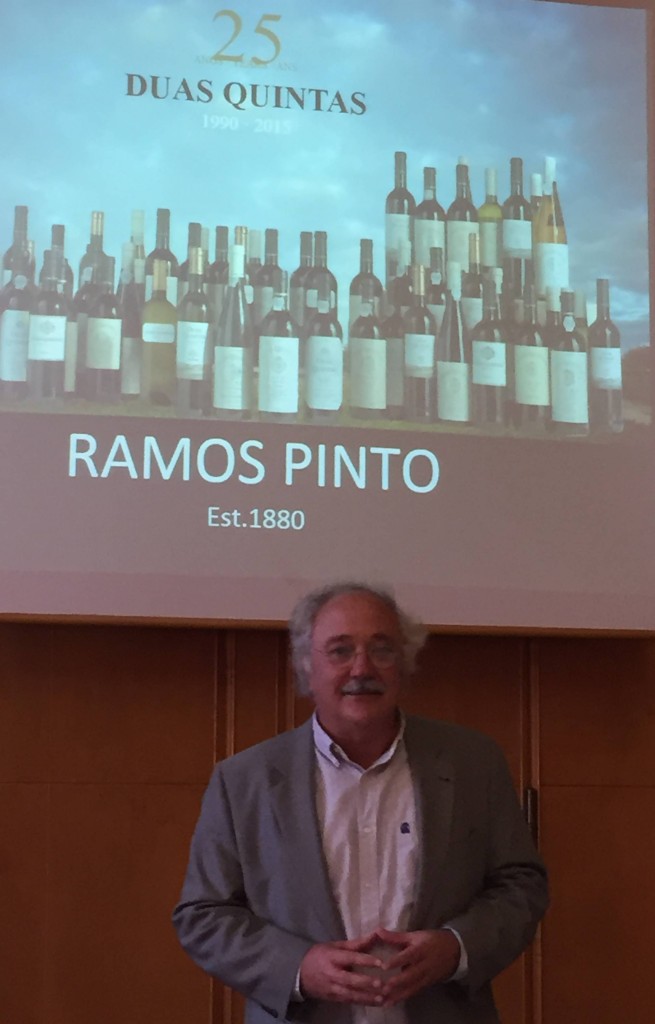 This year João Nicolau de Almeida from Ramos Pinto visited, and he talked very warmly about the Douro table wines, especially their own Duas Quintas that celebrates 25 years in 2015. It is without doubt a very good wine and the red reserva shows a fantastic ageing potential. João should know all about making good red table wines as it was his father Fernando Nicolau de Almeida that created Barca Velha, the best red wine from Portugal. If you like port wine and haven't tried out the table wines from the Douro you should do so because the quality is better for each year. For Port lovers like us it was of course also very nice to taste the 1983 Vintage Port which was actually the first Vintage Port that Ramos Pinto made where they had kept all grape varieties separate until making the final blend. The wine is fantastic today, very elegant and delicious but still with power and it shows some soft tannins, see tasting notes here.
There were as usual a lot of port wines to taste from many different Danish importers. Maybe because both 2012 and 2013 are a bit weaker vintages compared to the amazing 2011 Vintage there were not many new, really young vintages to taste. On the other hand several fully mature Vintage Ports could be tasted. Grahams 1983, Dow's 1985, Quinta do Infantado 1985 were some examples that could be tasted.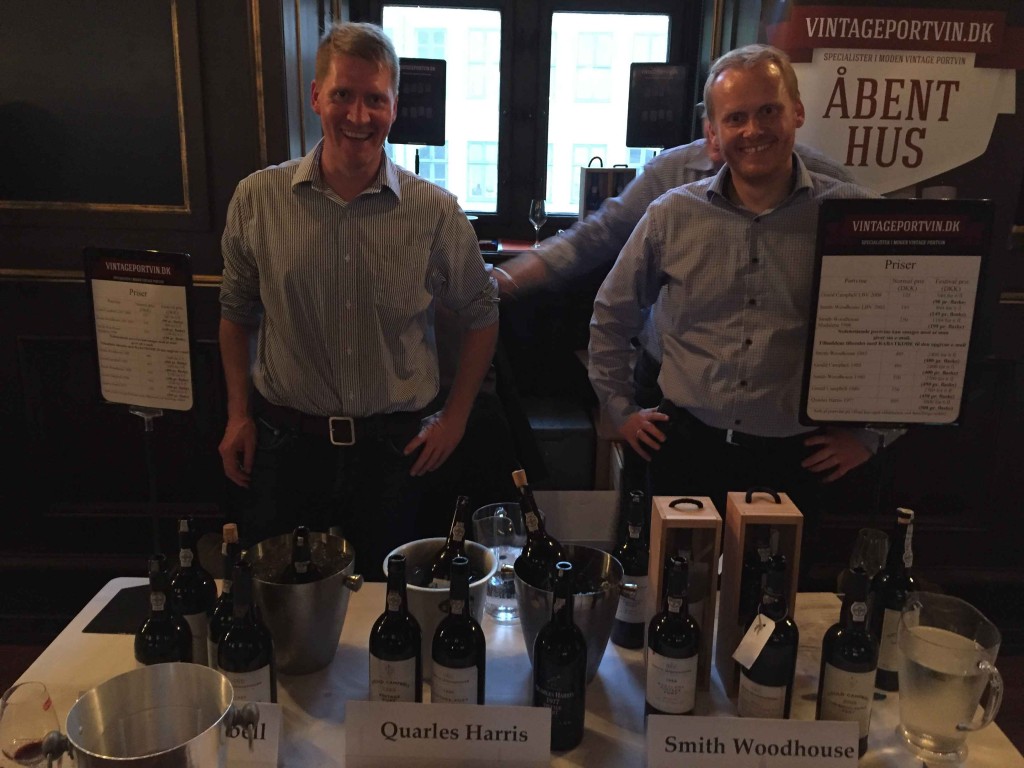 The two brothers Jens-Peder and Troels from Vintageportvin.dk were offering some of the best mature Vintage Ports this year. They had a range of six mature Vintage Ports. Both Gould Campbell and Smith Woodhouse from 1980 and 1985, all four very good and still with some power and soft tannins to make them last for another couple of years. Gould Campbell is a bit rounder and elegant with a very nice complex body, whereas Smith Woodhouse show more power and dark berries from the very dark coloured wine. Vintageportvin.dk also served a very nice Madalena Vintage 1996 from Smith Woodhouse. Finally, the best, the Quarles Harris 1977 Vintage Port; this is wonderful today, peaking and showing all you want from a mature Vintage Port. We must give our very best recommendations of Vintageportvin.dk to anyone seeking for a mature Vintage Port.
As usual the Festival was a great success and we would like to thank Mr. Oldenburg for continuing this tradition and hope to see you all again next year!