The Wine Society 18% was founded in 1993. We started to hold what we call Great Tastings in 2005. In the Society we are 15 members and have 5 meetings every year, and then some extra now and then.  As we are only 15 members, we can have quite rare bottles i.e. 1 bottle of each wine is enough. The meetings are held in Malmö, Sweden. We have had the following Great Tastings so far, 1947 (Semi-Great), 1958 (Semi-Great), 1960, 1963 (twice), 1966, 1970, 1975, 1977, 1978, 1979, 1980, 1982 and 1984 (Semi-Great), and 1988 (Semi-Great) and three times House Tastings which were Cockburn, Ferreira and Fonseca- Guimaraens.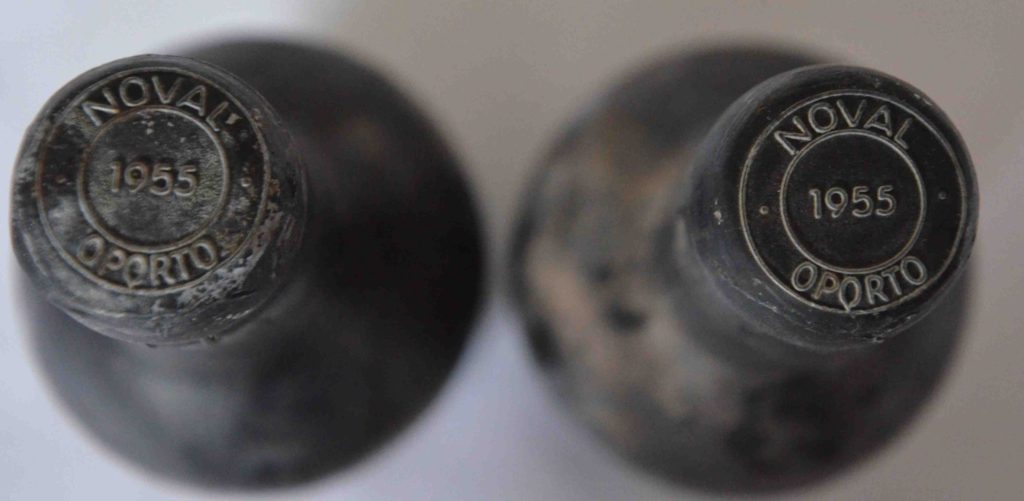 We call it a Great Tasting if we have more than 20 different bottles, otherwise a Semi-Great. As you can understand it is almost impossible to find 20 different from some of the Vintages we have tasted.
For the 1955 Vintage we unfortunately only had 17 bottles, so let's call it a Semi-Great Tasting. The 1955 growing season was excellent in nearly every way, spring and late summer was a bit warmer than normal. During harvest the weather was also warm and dry. The vintage was wonderfully balanced with rich fruit flavors and mellow tannins initially. The wine market in UK was in a quite depressed state during this time and it was hard to sell the wines.

We were 17 participants in this tasting held on November 16 in 2017. We often have some guests and if you are visiting Malmö, please let us know and you can maybe participate. The tasting was semi-blind i.e. we know which houses that participate but not what we had in each glass. The vintage 1955 is today 62 years old but the wines were very good and elegant on the whole with a lot of old sweetness and balancing old acidity. They were very attractive in the finish and very easy to enjoy and to drink! They will not be better so it is definitely time to enjoy this vintage.
This vintage is a classic Vintage, and we know of 26 houses who had declared this vintage and we know of 48 brands from this year. According to Broadbent 26 shippers declared this vintage which indicates the most widely declared vintage since 1927. Broadbent gave this vintage ***** out of 5*, Suckling 94 points out of 100. We rated it as Outstanding Vintage and gave it 9 out of 10 points and had before this tasting enjoyed 21 houses and the tasting included 4 new houses so from now 25 houses have been tasted.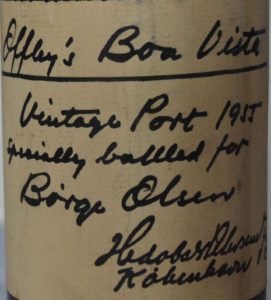 Some of the best wines were very expected to be in the top, like Graham's, Dow's, Quinta do Noval and Ramos Pinto, but there were also some fantastic wines from less expected houses like Hooper and Quinta do Sibio (Real Vinicola). Some of the normally good houses didn't make it to the top, this is of course very dependent on the actual bottle, and when 62 years old the handling of the bottle during all years will affect the outcome. In this tasting we had one bottle that was not ok, unfortunately this was Fonseca, which cracked in the glass.
Please read all tasting notes here.