We got the chance to evaluate the Vintage Ports from this newcomer in the port wine business. Newcomer? Is that true, you might think. Well, most of you, who know your Vintage Ports, and the port wine quintas, have probably heard about or even tasted Quinta da Côrte under the Delaforce label which has been produced since the 1970's. The last Vintage Port under the Delaforce label was however made in 2004.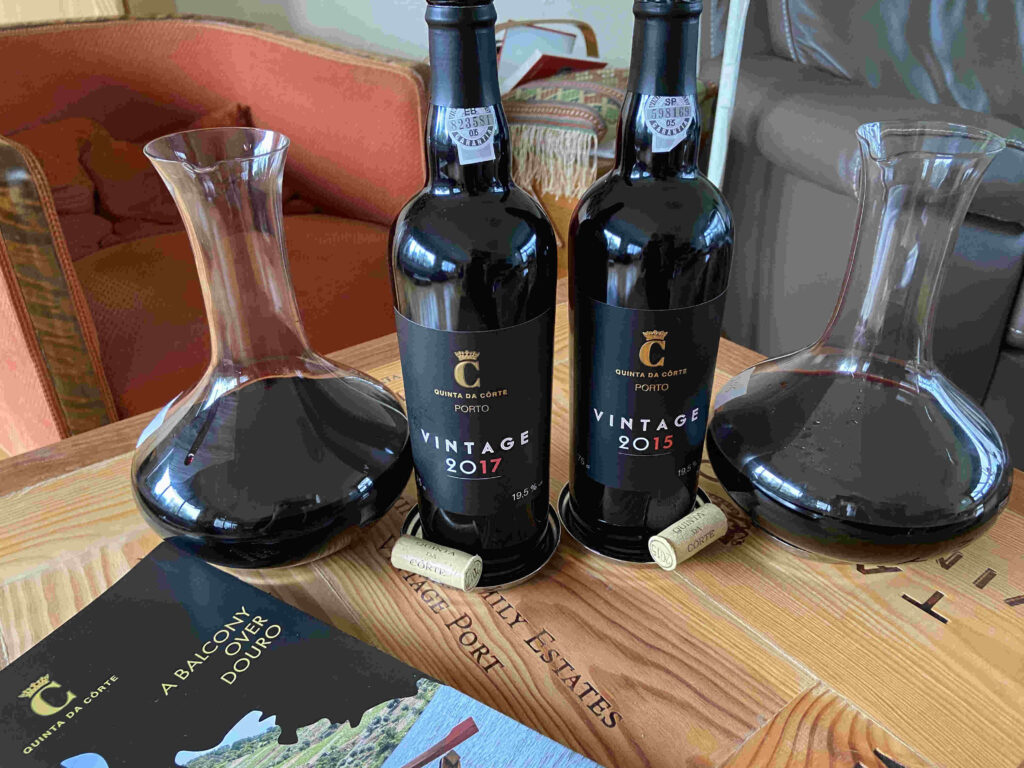 In 2013 Quinta da Côrte was bought by Philippe Austruy most known for his career in the health care sector, but also owner of Commanderie de Peyrassol in Côtes de Provence and the Château Malescasse in Haut-Médoc, Bordeaux. After restoring both the vineyards and the main buildings the first wine was released in 2013, a Douro red table wine. Today the Quinta, located in the Cima Corgo, in the Douro Valley, is offering visitors wine tastings, dining possibilities and a guest accommodation.
Together with the Quinta the wine stock in the cellars were included and this made it possible to also start producing and selling port wine. Currently the port wine portfolio is made up of a 10 years Tawny, a 20 years Tawny, LBV's from 2014 and 2015 and Vintage Ports from 2015 and 2017.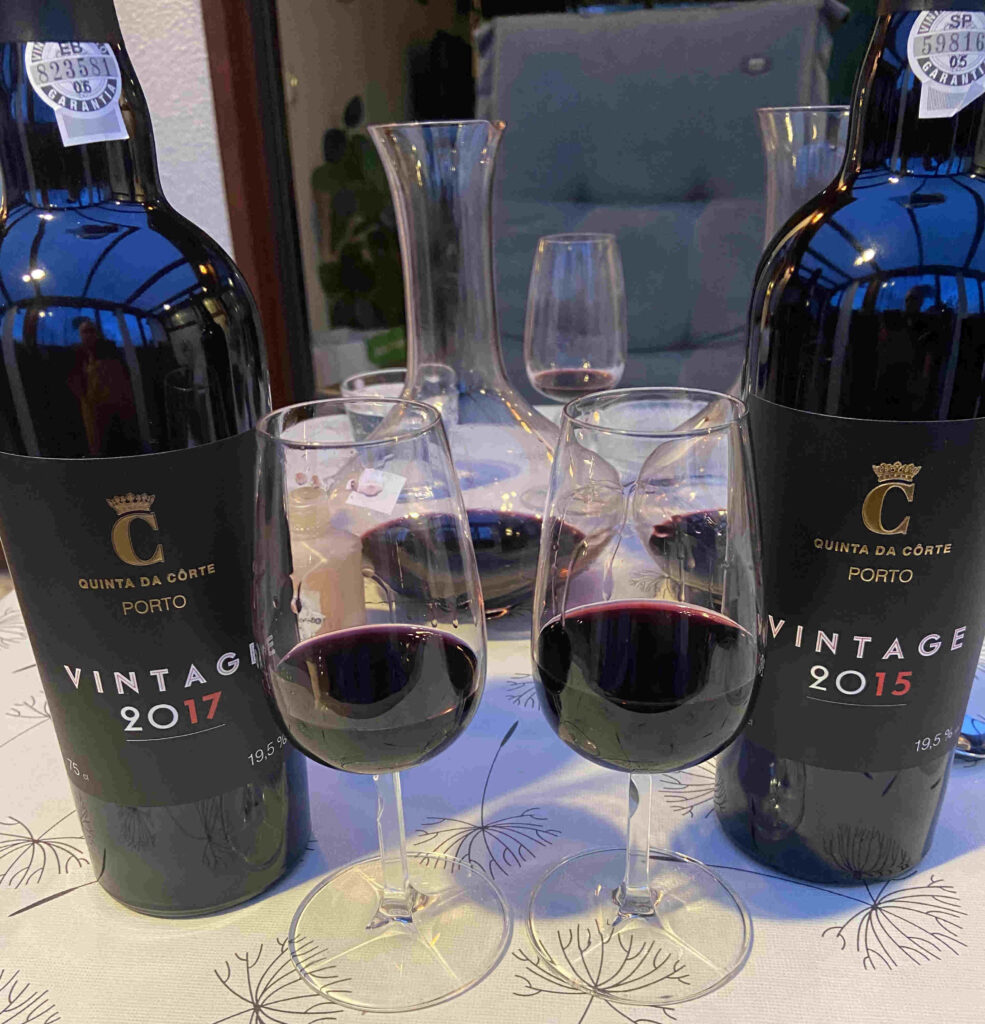 Back to the Vintage Ports. The first Vintage Port under the new management, and from wine maker Marta Casanova, was the 2015 Vintage Port. This is today still very young and dark ruby in colour. The bouquet provides a rich fruity and powerful touch of dark berries like mulberries, blueberries, black currant and dark cherries. Still of course young in taste with loads of dark berries and massive but lovely tannins. Although we like it today, this would definitively improve even more with some years in the cellar.
The 2017 is the latest Vintage Port from the Quinta. The style is recognized, with very dark ruby colour and dark berries in the bouquet. This time the bouquet is accomplished with some peppery notes and fresh herbal notes. The Port is very fresh in the mouth and provides a long very balanced taste with soft but noticeable tannins. The tannins appear a bit more rounded than in the 2015 but there is definitely ageing potential for this youngster as well.
Tasting notes are also found under our page about Quinta da Côrte.
For being a new producer in the business the Port Wines are very promising and well worth trying for any Port Wine lover.