We have had a marvelous month of November. It started with the Port Wine Festival in Copenhagen, which we've already written about, and ended with the Port Wine Fair in Leverkusen, Germany organized by Axel Probst and Christoffer Pfaff, World of Port.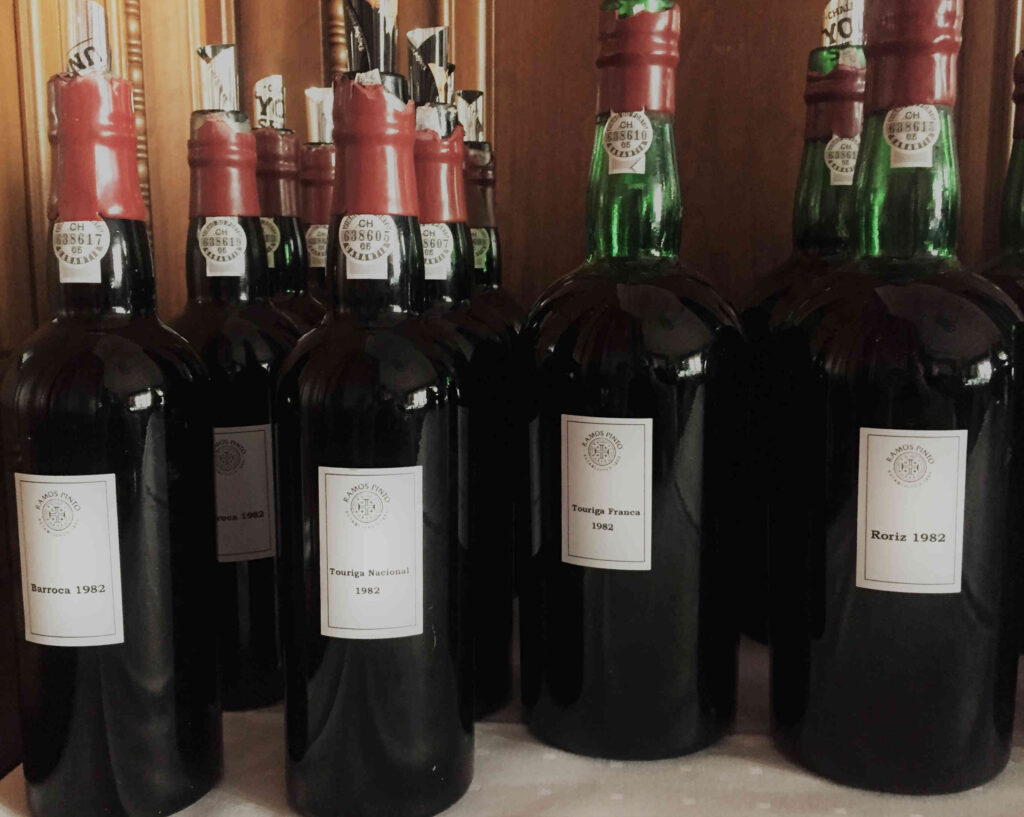 Ramos Pinto had a Master Class tasting focusing on Tawny in Copenhagen (read about it here). In Leverkusen we once again had the great pleasure of meeting Ana Rosas from Ramos Pinto. This time the focus was on Vintage Ports and the importance of the different grape varieties used. Ramos Pinto has always been one of the companies leading the research on grape varietals. Joao Nicolau de Almeida, former winemaker at the company started to plant grape varieties separate, something that was not common at that time, and also bottled single variety wines from different vintages. All to better understand how the different grape varieties contribute to the final blend. These single varietal bottles are not for sale, they are only used for Ramos Pinto's internal reference. Remember that Vintage Port is bottled already when two to three years old and then the final blend must already be made. So it was very interesting to get the opportunity to taste some of these single varietal bottles of Barroca, Touriga Nacional, Touriga Franca and Roriz from 1982 together with the released 1982 Vintage Port.
This wonderful Master Class was rounded off by a magical white port from 1884, directly from Ramos Pinto's cellars!
The Port Wine Fair in Leverkusen is focusing on the latest Vintage and this year we tasted about 60 different Vintage Ports from 2017 and we have now tasted more than 70 different 2017 Vintage Ports, a very great vintage indeed. Some of us are unfortunately too old to have the opportunity to drink this memorable vintage once it is matured, many years from now. We think there are too many houses with incredible vintages this year to be mentioned them, so just buy your favorite producers of the vintage and enjoy it. Our tasting notes are as always available. Check out all the 2017 Vintages we have tasted here. Last time in history seeing three consecutive such great vintage years as 2015, 2016 and 2017 was 1820, 1821 and 1822 if we remember correctly.
Now we are looking forward to Christmas, when we usually drink very old vintages (often > 100 years old). That will be nice indeed!