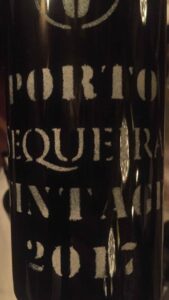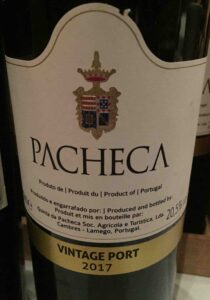 For Vintage Port lovers like us the last year's Port Wine Festivals have been exciting with three fantastic vintages in a row, 2015, 2016 and now the latest released 2017 Vintages. At this years festival it was possible to taste more than 20 Vintage Ports from 2017, more than ten from 2016 and 8 from 2015. There was also an impressive range with more than fifteen older Vintage Ports with at least fifteen years of age. From 2017 we especially liked Warre's from Symington's followed by Churchill, Wiese & Krohn and Quinta da Romaneira, but many smaller companies and some companies better known for their tawnies definitely impressed us as well. Some of these were Burmester, Kopke, Messias, Pacheca, Quinta da Sequeira, Quinta da Santa Eufemia, Quinta dos Mattos, Vieira de Sousa and Vista Alegre. As usual you find tasting notes and our ratings for all Vintage Ports we tasted here on our web site.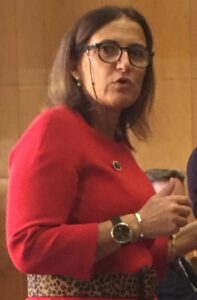 To honor that Mr. Henrik Oldenburg have arranged the Port Wine Festival for more than 30 years, Ramos Pintos led a master class with extra focus on the 30 year old Tawny. Master blender Ana Rosas of Ramos Pinto, and her cousin Jorge Rosas, CEO of Ramos Pinto wanted us to understand the enormous effort and persistent work over several decades that is needed to create these old wines.
Following the instructions by Ana Rosas we elaborated and blended our own 30 year old Tawnies from a range of base wines directly from Ramos Pintos cellars. Finding the balance between old complex heavy wines and younger wines with fresher notes and vivid acidity to create the perfect balanced wine is indeed a work of art. We can only conclude that our attempts led us closer to the goal but still far from the final blend by Ana Rosas sold by Ramos Pinto. Actually Ramos Pinto is one of the best producers of tawnies with indication of age.