We are very pleased that Henrik Oldenburg could again arrange the Port Wine festival in 2021, at the period between two waves of Covid-19. Especially as 2020 was cancelled due to the same pandemic virus.
Before the start of the festival there was a press tasting featuring Dominic Symington. As Dominic became 65 years old in May 2020, he retired from the company management and the tasting held at the port wine festival in Copenhagen was his last official act. The theme of the tasting was "Vintages from my time" and he had selected a rare and exclusive selection, taken directly from Symington's own stock. We had a wonderful selection of vintage ports, including the following: 1963 Dow and 1970 Graham, both selected because they were the first after Symington's purchased Dow respectively Graham, 1977 Dow, 1980 Warre, 1985 Graham, 1994 Quinta do Vesuvio, 1995 Quinta da Cavadinha, 2000 Warre, 2007 Dow, 2011 Cockburn, 2011 Dow, and 2017 Graham. All bottles were in mint condition and performed very well. We are very grateful to Dominic for his fantastic guidance trough six decades of port and the "vintages from my time".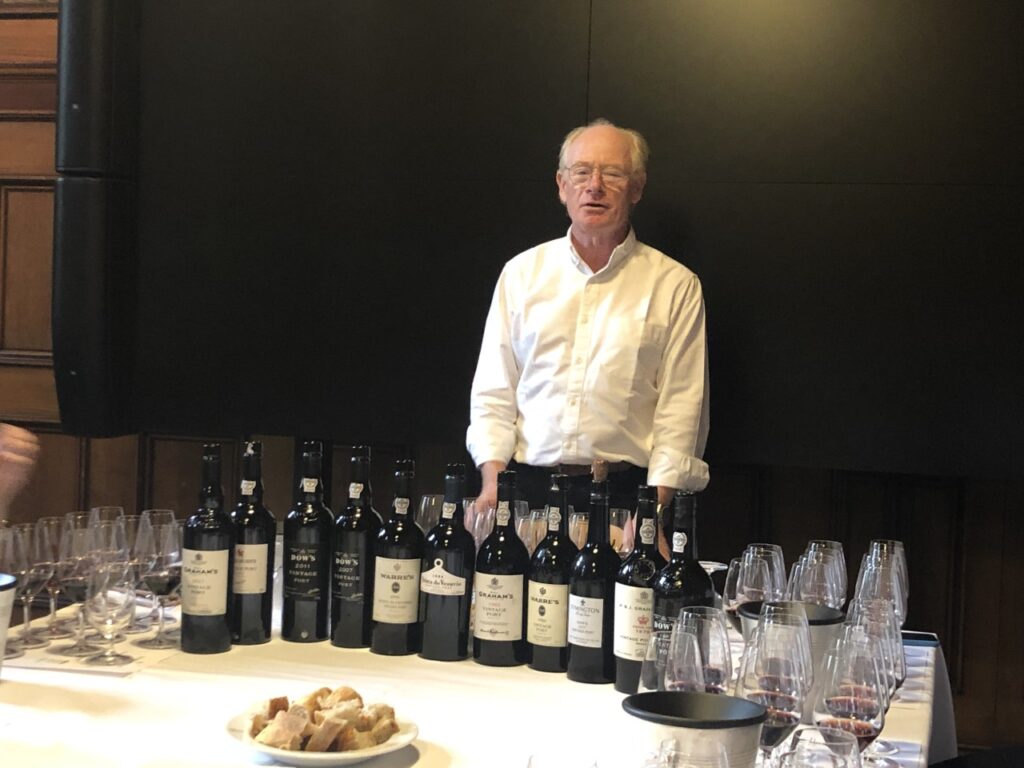 The vintage ports featured at the port wine festival were mainly from 2017, 2018 and 2019, but also some older. Among the better newly released vintages were Quinta do Vesuvio 2018, Quinta do Seixo 2019 and Sandeman 2018. In addition to Dominic's special tasting, we must mention that we very much appreciated that it was possible to sample a few older vintages, such as Churchill 1997, Quinta do Cachao 1983, Sandemans Vau 1999 and Sandeman 1980. On the tawny side there were several very good old tawny's and colheitas, such as 1969 Quinta da Devesa Colheita Branco and Palmers 1962 white and 1970 Colheita.
As a general conclusion regarding the last vintages 2018 and 2019, none of these are up to the standard of the spectacular triplet vintages 2015-2017.